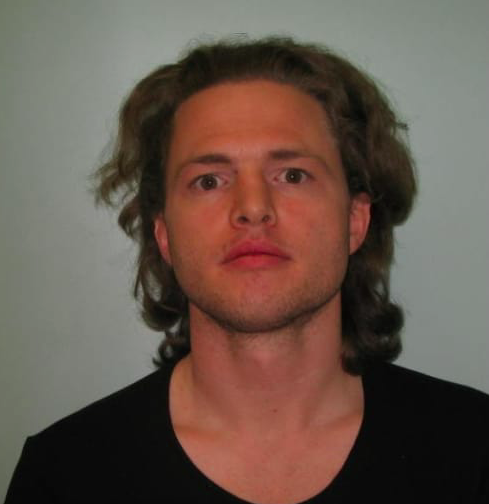 Best lawyers for extradition are engaged for fugitive's case
A Fugitive is facing extradition to the United Kingdom after he was found in Ibiza
Paul Michael Silverthorn, a fugitive, has been found on the island of Ibiza and is to be extradited to the United Kingdom where he will serve a sentence of nine years. Paul Silverthorn was sentenced in absentia last month, December 2016, after he absconded to Ibiza to avoid prison.
Paul Silverthorn and Vile Leila Kassam are wanted in the United Kingdom for the molestation of a fifteen-year-old and a number of other minors, distributing indecent images of minors and plying the youths with alcohol and legal highs in order to obtain their consent.
Vile Kassam fled to Ibiza in March 2016 after she admitted to sexual exploitation of a child. She was caught in November of 2016 and was extradited to the United Kingdom. A local worker in Ibiza recognized, Vile Kassam, 32 years old, from an appeal that had been put on crime watch earlier that year. Vile Kassam was working as a farmhand at the time of her arrest and was swiftly extradited. She made no appeal against her extradition and according to one of the best extradition lawyer working on the case, she willingly accepted the extradition.
Paul Silverthorn, who is 36 years old and the boyfriend of Vile Kassam, was found early in January of 2017 residing in Ibiza. Paul Silverthorn is now residing in a Spanish prison awaiting news on whether he will also be extradited to England to serve his sentence. Initially after his arrest, he was held in a prison in San Joan. He has since been moved to a prison in Madrid where he will be waiting to hear whether the Spanish judge rules he must return to England. Paul Silverthorn is being defended by one of the best extradition lawyers, and it is likely he will appeal the ruling if the court rules for extradition. It is expected he will be forced to return to England to serve his nine-year jail sentence.
Both Vile Kassam and Paul Silverthorn skipped bail after admitting to their crimes, it is suspected they had planned together to skip bail and flee the country, eventually meeting in Ibiza.
Both individuals were sentenced in absentia with Vile Kassam being sentenced to four years in prison and Paul Silverthorn being sentenced to nine years.
The pair were found guilty of luring a young girl to their flat. Whilst at the flat the pair sexually assaulted the fifteen-year-old, after plying her with alcohol and legal highs. The two individuals have been described as the leading members in a sex ring which used and exploited young girls during legal high parties. The parties were based in Leytonstone, east London and Haymarket, Central London.
Daniel Trinnaman, who is from Stanmore, Harrow, was another member within the sex ring. He was arrested and convicted of perverting the course of justice and of inciting a fifteen-year-old girl to engage in sexual activity. Daniel Trinnaman has been sentenced to two and a half years behind bars.
Faham Jaffer, who is 34 and another member in the sex ring, had sex with one of the girls Vile Kassam had incited with drugs and legal highs. Vile Kassam texted Faham Jaffer that she had a "cute fifteen-year-old" waiting for him. He has subsequently been sentenced to two years in prison after he was found guilty of engaging in sexual activity with a minor.
Paul Silverthorn, was described by Spanish police officers as a Canadian national. Paul Silverthorn is said to have given his victim a drug called '5 NEO' which is a legal high. He then went on to tie the girl to the bed and stifle the young girls screams with a ball gag. In March of 2016, before he absconded, Silverthorn pleaded guilty to having sexual intercourse with a minor, possessing prohibited images and distributing indecent photographs of a minor. In his absence Silverthorn was convicted of administering a substance to an individual with the intent of overpowering the individual, to achieve sexual intercourse.
The Spanish Guardia Civil announced that Silverthorn was in custody in a press announcement early in January 2017. They stated that a 36-year-old male who was wanted on a European arrest warrant that had been issued by the United Kingdom had been found in San Joan. They stated the arrestee's initials were P.M.S and that their object was to return the individual to the United Kingdom to serve a nine-year sentence for indecent assaults on children.
During the police investigation into the whereabouts of the individual it was suspected that Silverthorn was in Ibiza, close to where Kassam had been found and arrested. The police began searching in San Joan where Silverthorn was eventually arrested and detained by the Guardia civil. A judge in Madrid ruled that Silverthorn be remanded in prison until his extradition hearing.
It has not been made clear whether Silverthorn has agreed to be sent back to the United Kingdom. Silverthorn has one of the best ectradition lawyers working for him, if he refuses to be returned to England, it is likely they will appeal the decision of the court to extradite. It is unlikely however that there will be any Human Rights issues which would stop the extradition.
Detective Robert Dewhurst, from the Sexual Offences, Exploitation and Child Abuse Command, made a statement about the case after Trinnaman and Jaffer were imprisoned and the other two members of the sex gang absconded from the country: He said that it is a shocking case of child abuse and sexual exploitation. He went on to highlight that the defendants targeted vulnerable, young girls. They went on to ply the impressionable youth with alcohol and legal highs in order to coax them into engaging in sexual activity. Detective Dewhurst went on to say that he commended the young victims of the sex gang for making the courageous decision of reporting the offences and giving evidence at the trials.
Some of the best extradition lawyers have highlighted that the young victims have ensured the gang will be brought to justice, and unable to hurt other young individuals again. They went on to say that it is now the job of the courts and the lawyers to bring back Silverthorn to the United Kingdom to face his punishment.