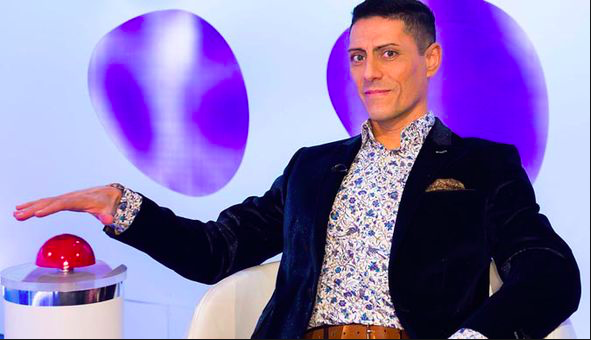 Egg Head's Star Not to be Extradited
CJ de Mooi will not be extradited
The UK courts have ruled that CJ de Mooi, the 'egg-head' star, will not be extradited. De Mooi and his top London based extradition lawyer had opposed his extradition and pushed for bail since his arrest in September 2016. CJ de Mooi, whose real name is Joseph Connagh, a panellist on Egg Heads, the BBC quiz show, was wanted by Dutch police for questioning over an alleged murder which supposedly occurred almost thirty years ago.
The UK courts have held that the warrant for De Mooi's arrest should never have been issued. De Mooi was arrested at Heathrow airport on the 21st September 2016, on a European warrant issued by Holland. De Mooi appeared at Westminster Magistrates court the following day. After a fierce fight was put up from his top extradition lawyer, the judge held the warrant should not have been issued and de Mooi was not to be extradited. The judge held that because the UK had never issued an arrest warrant there should have been no equivalent issued by Europe. The judge ordered that De Mooi should have returned to him the £5000 that was put up as security to ensure he did not flee whilst the trial took place.
De Mooi's top extradition lawyer has stated that the warrant issued for arrest did not even contain the name of the victim who de Mooi allegedly murdered. The investigation began in September of 2015 after the publishing of de Mooi's autobiography.
De Mooi was on bail until his trial which had been scheduled for November the 28th 2016. The trial was to be a full extradition hearing, where it would be decided if he was to be extradited to Holland, in order to be questioned by the Dutch police about the alleged murder. During this period De Mooi was banned from travelling outside of the United Kingdom, he was not allowed to sleep overnight at a residence other than his own home which is based in Caldicot, Wales. He also had to have his phone with him and charged at all times to ensure he could be contacted by the police or the courts if necessary.
According to the prosecutor in the case, the police in the UK are still interested in talking to De Mooi about the alleged incident in 1988. De Mooi's top London based extradition lawyer has stated, De Mooi is and has been open to speaking to the police in the UK, he highlighted that De Mooi had cooperated with the police earlier in the year, not long after his book had been published. The arrest in September shocked De Mooi and his husband, when they were stopped by security at Heathrow airport the two were quite confused as they had been talking to police about the events and were not aware of an impending arrest. De Mooi and his husband had been away on a business trip in South Africa just prior to the arrest.
De Mooi, now forty-six, became a panelist on egg heads in 2003. The show which involves five quiz champions battling as a team to defeat five other challengers. De Mooi won a series of shows in 2003 which led to him being offered a position of a panelist. Earlier this year De Mooi was dropped as a panellist on the BBC show. The stated that they wanted have a fresh look and feel and it was the right time for a new line up. De Mooi then took to Twitter to state he was going to pursue a career in acting and would be moving to South Africa to do so. De Mooi had not moved at the time he was arrested and according to comment a move had not been finalised.
The issue of De Mooi's arrest came in 2015 after the release of "The Autobiography of CJ de Mooi". The autobiography detailed De Mooi's life in details. He described how he had been a penniless teenager living rough. He then grew older, lived in London and earnt money as a prostitute. He moved to Amsterdam a little later in his life whilst still earning money through prostitution. De Mooi went on to write about although his real name is Joseph Connagh he created a name for himself. The name came from the Dutch word for "handsome" which he adopted whilst modelling. He also wrote about an encounter in Holland, one that as he notes relates to murder, manslaughter and assault. The encounter which occurred in 1988 is the issue that the Dutch police are interested in talking to De Mooi about and what has been in our news for the past year.
In the autobiography it is claimed that the "drug addict", who De Mooi had met on a late night in Amsterdam, attempted to mug him. De Mooi reacted by punching him, disarming him and throwing him into a canal. The action itself would be a crime of common assault but the real issue was that De Mooi highlight in his autobiography that he suspects he had killed the man that evening.
De Mooi's top extradition lawyer insists that he has been helping the police with this issue to try to help them understand what occurred on that night. He also noted that there was no victim information on the arrest warrant nor has there been any information released in general about the victim of the incident.
Although the judge has stated De Mooi will not be extradited this was due to there being no equivalent UK arrest warrant. The prosecutor has stated that the police in the UK are still interested in further discussing the alleged murder with De Mooi so it seems that the matter is not yet put to rest. Both De Mooi and his top London based extradition lawyer are pleased with their current success in court to stop the extradition but know their fight may not yet be over.