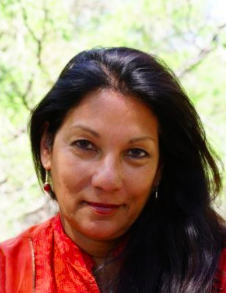 Ex-CIA Agent to be Extradited
An Ex-CIA officer is bracing for an extradition from Portugal to Italy
Sabrina De Sousa is a former CIA agent who believes she will soon be extradited to Portugal. She stated that she has been waiting for someone to knock on her apartment door in Portugal, a knock which would possibly lead to her incarceration in Italy and mean the end of her freedom.
De Sousa spoke to Fox News and said Portugal have now cleared the way for her to be extradited to Italy. When De Sousa is returned to Italy she will face charges related to the interrogation of a terror suspect. She told Fox News that she has had little rest since the news of her impending extradition was announced.
De Sousa was due to be extradited from Portugal to Italy, on Tuesday 17th January. De Sousa was to be extradited to serve a six-year sentence in Italy, however by the evening of Tuesday the 17th the Portuguese authorities had not come to collect her from her apartment. De Sousa told Fox News in a telephone interview that she was ready for her extradition, she had organized her affairs and was now just waiting. She went on to say that one of the best extradition lawyers had informed her of the process saying that there will most likely, not be any advance notice when authorities are on their way to collect her. She was told that when they arrive to take her to the airport the most notice she will receive is the knock on the front door.
De Sousa was convicted in 2009. Her sentence was handed down in absentia in an Italian court. Her conviction was for the role she played in the 2003 kidnapping of an Egyptian cleric who was a suspected terrorist. The role was part of the George W. Bush administration's rendition program. The program had called for security threats to be caught, sent to another country and then interrogated. De Sousa was among a further twenty-six American citizens who were convicted in absentia, all in connection with the same kidnapping. A number of the individuals have been pardoned and so far none of the twenty-six have served any jail time.
Italian authorities have accused De Sousa of being one of the individuals who planned the kidnapping of Osama Moustafa Hassan Nasr in Milan. It is also alleged that once he had been taken to Egypt he was tortured for information.
De Sousa had left the CIA a number of years before her sentencing. She has hired one of the best extradition lawyers who has fought the efforts of the Italian authorities to imprison and extradite her. De Sousa has argued that she was merely following the orders of her superiors, superiors who were in some of the highest ranks of the United States government. De Sousa has also commented that a foreign court should not have been allowed to handle the case, she believes it should have been an internal matter within the United States.
De Sousa has said that she feels betrayed by the United States government, she added that in her opinion the Obama administration had not helped her case, she believes she has been fighting the extradition alone and the United States government have not helped or supported at all.
Italy had first sought the extradition of De Sousa, however they had guaranteed at the time that there would be a retrial or appeal with new evidence. This had been guaranteed because Italy acknowledged De Sousa had been tried in absentia. Based on the guarantees given by Italy, the courts in Portugal agreed to extradite.
However, in June of 2016, Italy sent a letter to Portugal saying De Sousa's conviction was final and that there would be no retrial granted in her case. The decision has shocked De Sousa, others in the intelligence community and some of the best extradition lawyers. Portugal's high court has now ordered for the immediate extradition of De Sousa.
De Sousa has been wishing for the President-elect, Donald Trump to intercede and stop what De Sousa and others have called a dangerous precedent of allowing United States diplomats and intelligence officers to be convicted in foreign courts. She went on to say that there is broader impact than just herself. She said that Italy had also been a part of the United States rendition handling of the Egyptian cleric.
Republican Pete Hoekstra, the chairman of the House Intelligence committee is a supporter of De Sousa, he commented on the case saying the individual officers who are following the orders of their government should not be punished. Hoekstra also spoke to Fox News, he said that De Sousa is in fear constantly of the moment she will be extradited and put in prison. He said De Sousa has spoken out about her extradition and the rendition process. He believes her outspokenness is the root cause of the United States government becoming disinclined with helping her.
One of the best extradition lawyers, who is working for De Sousa believes that the decision to return to Portugal could also be responsible for irking United States officials. According to De Sousa she was warned by officials in the United States not to travel in Europe. De Sousa however, having dual citizenship in the United States and Portugal, decided to join her son and a number of other relatives in Portugal.
Hoekstra commented on this stating that if you employ individuals to work and assist in gathering intelligence for your country, you cannot expect them to never leave the country again. Both Hoekstra and De Sousa have spoken to Donald Trump's administration to try to gain their assistance.
They have said they hope the administration recognizes the unfairness of the situation and will do its upmost to have the situation handled internally.