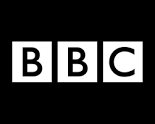 George Hepburne Scott Instructed in case involving alleged Stephen Lawrence killers
George has been instructed to defend in a notorious Conspiracy to Supply Cannabis case that involves nine defendants including two alleged killers of Stephen Lawence. The Crown allege that over £4m of cannabis was supplied during the operation of the conspiracy.
The case has attracted national publicity and George has already objected to the politicisation of the case and has said 'it would be wholly unfair for my client's sentence to somehow be increased due to the intense public interest in a wholly unconnected case in which my client was in no way involved'.
George's client is not in any way implicated in the Stephen Lawrence killing.