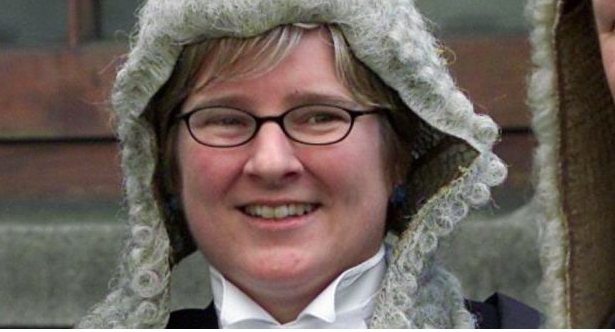 IRA suspect to be extradited to Germany
Irish man to be extradited to Germany for alleged involvement in IRA attacks
The Irish High Court have ordered the extradition of James Anthony Oliver Albert Corry. Corry is alleged to have been involved in a provisional Irish Republican Army mortar attack on a British Army Barracks. The barracks were situated in Germany and the attack occurred around twenty years ago.
On Monday 14th November Ms Justice Aileen Donnelly (pictured) handed down her judgement which granted Germany's application for extradition.
Corry who is 47 years old and born in Belfast, was arrested in Killorglin, Co Kerry. Corry's arrest occurred over a year ago, in October of 2015. He was arrested on a European Arrest Warrant which had been issued in 2004 by German authorities.
The attack that Corry was allegedly involved in happened in Osnabruck, Germany. In 1996, three mortar shells were fired at the army barracks.
Ms Justice Donnelly in her judgement held that there was nothing discriminatory or oppressive about Corry facing trial and punishment in Germany, like any other individual who is suspected of having committed an offence of attempted murder in that jurisdiction.
Although Ms Justice Donnelly accepted that there had been a significant culpable delay with regards to seeking the surrender of the respondent, there was a high level of public interest in the prosecution of an individual alleged of an organized offence of attempted murder.
Ms Justice Donnelly addressed the concerns of Corry's extradition barrister about the injustice of serving a sentence in Germany as opposed to the United Kingdom or Ireland. She stated that the availability of early release under the Good Friday Agreement can only be assessed by the Minister for Justice and Equality once a conviction is secured. It is not for her to be able to decide or any other individual to make a decision at this stage. Even within Ireland any trial or sentence Corry would face, would be the maximum sentence of life imprisonment handed down by the judge.
It was heard by the court that the public interest in his surrender far outweighed any interference with Article 8 rights. Ms Justice Donnelly went on to say that Corry's personal circumstances were unremarkable and that there were no particular injurious, prejudicial or harmful consequences evident. She went on to say that the court had taken into account the fact Corry had spent four months in custody in Ireland after the first extradition request, this being the second extradition request which materialised a considerable amount of time later.
It was also highlighted by Ms. Justice Donnelly that the fact it is a second request for extradition should not be a factor preventing surrender and that Corry between the first and second extradition requests should still have been expecting further prosecution for his alleged offence. Ms. Justice Donnelly made an order directing that Corry be surrendered to Germany.
Corry's extradition barrister accused the federal authorities' of culpable negligence due to the 10-year wait in obtaining an arrest warrant. He went on to state that there had been a lot of finger pointing between German authorities and Irish authorities about why information that was received in 2004 was not acted on until 2015.
Corry had been placed on an international wanted list back in 2004. In May of 2005 German authorities were contacted by Gardaí, the state police force of the Republic of Ireland, to inform them Corry was living in Kerry. The German prosecutors did not act on this information and it was not until October 2015 that the European Arrest warrant was issued and then Gardaí acted on this. Corry's top extradition barrister has stated that the delay was of truly exceptional proportions. He went on to state that it was unconscionable that a 10-year delay was not accredited with any explanation.
Corry's leading extradition barrister has highlighted that if he were to be found guilty of the offence in the United Kingdom or Ireland, due to the good Friday Agreement he would only serve two years. However, in Germany no such agreement exists and thus he could face life imprisonment. He went on to say that being tried in Germany is therefore oppressive and unfair in the circumstances.

If an individual had committed the same offence of firing three mortar shells at a British army barracks within the United Kingdom then they would only face two years in prison compared to life, for as Corry's top extradition barrister highlighted almost the exact same crime. The main argument being that the alleged attack was an attack on the British and thus should therefore fall within the Good Friday Agreement.
The Good Friday/ Belfast agreement was signed in April 1998 in Belfast, Northern Ireland. It was a major political development for peace in Northern Ireland. It consisted of a number of provisions including the relationship between Northern Ireland and the United Kingdom, the United Kingdom and the Republic of Ireland and Northern Ireland and the Republic of Ireland. The agreement focused on cultural rights, sovereignty and most importantly the decommissioning of weapons within in a two-year period.
The Senior Council representing the Minister for Justice, stated that the offence Corry is suspected of is very serious and thus there is a public interest in the case which cannot be described as insignificant. He went on to talk about the implications of Article 8 of the European Convention on Human Rights. He stated that Article 8, which provides a right to respect for one's "private and family life, his home and his correspondence", did not apply as there were no exceptional family circumstances which would require him to remain in Ireland. The Senior Council submitted that there was nothing discriminatory with regards to life in prison as opposed to two years had it been in the United Kingdom. He stated that Corry was being treated in the same was as any other alleged offender in that jurisdiction.
Corry has been remanded in custody until the 21st November 2016. Corry's leading extradition barrister has stated the fight is not over and they will appeal this decision.