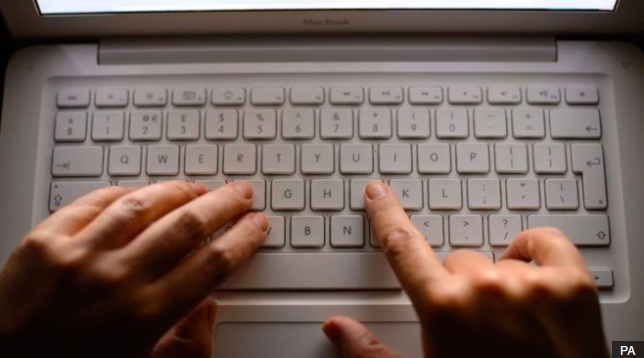 Nanny who allegedly possessed child pornography to be extradited. London extradition lawyers to appeal
UK nanny to be extradited to the United States to face child pornography charges.
Nicky Paul Mitchell, a British citizen, is wanted in the United States on charges of child Pornography and could face twenty years in prison. Mitchell appeared in the High Court this week where he was told he would be extradited to the United States despite his claims that extradition would breach his human rights.
Mitchell's London extradition lawyer has argued before the court that Mitchell could face two decades in a United States jail and an indefinite detention as a sex offender if he is found guilty. He argued that the indefinite detention is a breach of his human rights.
The United States Department of Justice called for Mitchell's extradition two years ago. The allegations of sex offending stem from when Mitchell worked as a nanny in 2013. Mitchell was living in Georgia in 2013 and working as a nanny to a family with three children.
The charges against Mitchell arrived from an enquiry conducted by the federal bureau of investigation (FBI). An undercover agent of the FBI used Gigatribe a peer- to- peer online network, to observe an individual with the username Mitch287. A peer-to-peer system allows individuals to act as both client and server whilst sharing files. The undercover FBI agent discovered the user Mitch287 had eight hundred and eighty-seven files in a folder that was protected. The undercover FBI agent contacted Mitch287 who provided a password, this then enabled the FBI agent to download the files from the folder and inspect the contents. The protected folder contained images of a number of boys, some contained images of the boys exposing themselves and others were engaged in sexual acts.
In March of 2014, after a long investigation, a federal grand jury was gathered for a hearing. The hearing took place in Atlanta, Georgia and Mitchell was accused of inter-state distribution of child pornography (distributing material across state lines). The court heard that charges consisted of distribution only. There were no counts of contact molestation brought against Mitchell. The grand jury chose to indict Mitchell and the process of calling for him to be extradited began.
The United States called for Mitchell's extradition in October of 2014. Not long after Mitchell was arrested by the police in England. Mitchell then appeared before District Judge Shenagh Bayne at Westminster Magistrates court. The case was then referred to Theresa May, then home secretary. In April 2015, after months of deliberations Theresa May agreed to the extradition.
Mitchell and his London extradition Lawyer appealed the extradition on the grounds that if Mitchell was convicted in the United States then he faced the risk of a civil commitment order. This meant that Mitchell would face an indefinite detention as a sex offender and a jail sentence of potentially decades.
A civil commitment order is a legal process. The order is diagnosed by a qualified agent and is with you for life. You are in receipt of a civil commitment order if you are an individual who is deemed to show the symptoms of a severe psychiatric disease. Both Lord Justice Gross and Mr. Justice Nicol rejected that this would impede Mitchells human rights.
The rejection was determined on the basis of an assurance from the United States. Mr. Justice Nicol has said the United States Department of Justice have assured the court that if Mitchell is found guilty he will serve any prison sentence the judge allocates and then will be deported as soon as possible.
Mitchell and his London extradition lawyer have not been put at ease by the assurance and are looking at appealing the case again to the court of appeal and if necessary to the Supreme Court and then to the European Court of Human Rights.
The reason that there are often concerns when extraditing to the United States is because of the vast difference in sentencing guidelines. When someone is sentenced to life in prison in the United States this usually means they will spend their life in prison, in the United Kingdom life in prison rarely means life in prison. Even crimes such as theft that don't entail such a high sentence still has a far higher penalty in the United States compared to places such as England and Wales.
Politicians in the United States were not keen on being seen as weak on crime, especially if that means there is the potential of them returning to the streets and reoffending. California in particular decided to get tough on crime after the murder of Polly Klaas in 1993. After this murder this led California to bring in a "three strikes" rule which meant if an individual is found guilty of three felonies then they automatically will serve twenty-five years in prison.
In England it is very rare that a person will be placed in prison for their entire life without a chance of parole, usually if they receive parole they are released back into the community if deemed safe enough but then are on license for life. This means that if they commit another crime that will be returned to prison. There are also many checks in place to stop an individual from reoffending.
Currently in England there are less than sixty individuals who are in prison without chance of parole. Three of those individuals have appealed to the European Court of Human Rights as they believe that a sentence without chance of parole is a breach of their human rights.
Mitchell's alleged offence does not carry a life sentence in either the United Kingdom or the United Sates but his London extradition lawyer still fears that the prison sentence and the conditions imposed after release, if he is found guilty, will affect his human rights. Mitchell wants to appeal and his London based extradition lawyers will be fighting to keep him in the country.