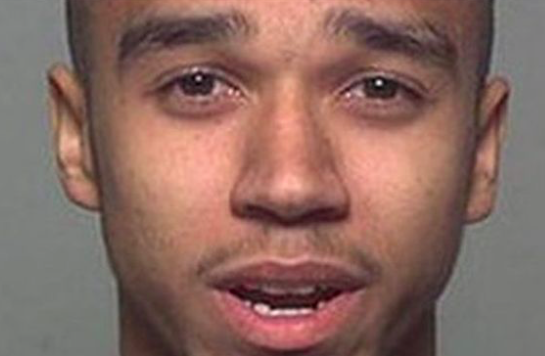 Philip Harkins Extradition
A Murder suspect's appeal against extradition to the United States is going to the European court of Human Rights
If the European Court of Human Rights rule that Phillip Hawkins cannot be extradited to the United States, it could prevent all future extraditions to the United States that would lead to whole life sentences without the chance of parole. If the European Court of Human Rights upholds the appeal, it could provoke recriminations between Europe and the incoming United States administration

A Scottish man, Phillip Harkins is wanted in Florida for first degree murder. Phillip Hawkins is taking his appeal against his extradition to the European court of human rights. The case has been going for a number of years and could stop all similar removals to the United States in the future.
Phillip Harkins has been on remand for eleven years in Belmarsh prison. Top extradition Lawyers working for Phillip Harkins have said that being extradited to the United States to face a whole life sentence without parole would be subjected Phillip Harkins to inhumane and degrading treatment. Phillip Harkins is wanted in the United States because he allegedly killed a cannabis dealer in Florida. He has continued to deny being involved in the Robbery that occurred in Jacksonville in 1999. He is being charged with first degree murder in the United States, but according to his top extradition lawyers if the case were to be tried in England, it would be seen as an accidental shooting and therefore he would have been charged with manslaughter.
Prosecutors in the United States have assured the English government that he will not be executed. However, in Florida, the punishment for first degree murder, even if not premeditated, is the death penalty or life imprisonment without parole.
Phillip Harkins' top extradition lawyer is relying on a number of landmark judgements from the European Court of Human Rights that have ruled whole life sentences without chance of parole violate article 3 of the European Convention on Human Rights. Article 3 bans the use of torture, inhumane and degrading treatment.
If the appeal is upheld by the upper chamber of the Strasbourg court, then it could incite transatlantic criminations between the incoming United States administration and Europe. Refusing to hand Phillip Harkins over to the United States prosecutors would set a precedent that all of the 47 member states are not able to hand over individuals that would face a life sentence without chance of parole.
The case has been winding through the court system for over a decade. Many of the top extradition working the case have worked pro-bono due to there being no legal aid to help with appeal to Strasbourg. As was highlighted in the court proceedings all witnesses to the robbery classified the shooting as accidental and believed Phillip Harkins should have been charged with a lesser offence.
Phillip Harkins who is originally from Scotland was questioned over the death of Joshua Hayes on the 10th August 1999 and he was arrested on the 11th of August 1999 in Florida. According to Phillip Harkins he was not present at the robbery, stating that he spent the evening with Keisha Thompson, his fiancée. This was confirmed by Thompson and forensic tests showed that there was no evidence which could link Phillip Harkins to the robbery. He was informed after six weeks that he was not going to be charged with the murder and that his prosecution had been formally discontinued.
However, in January of 2000 the case was reviewed by a new state attorney. A new suspect was interviewed and arrested for the crime, Terry Glover. The new suspect agreed to plead to the lesser offence of robbery with a weapon. Terry Glover claimed that that Phillip Harkins was at the robbery and was responsible for firing the weapon. Terry Glover received five years' probation for his involvement.
Phillip Harkins was rearrested after Terry Glover's confession. During pre-trial disclosures a number of witnesses insisted that Phillip Harkins had not been present at the robbery. Phillip Harkins was not held in custody; he was released without court conditions. He then left the United States in December of 2001 and returned to the United Kingdom.
Once in Scotland, Phillip Harkins was involved in a car accident that proved fatal to the passenger. He was arrested and sentence to five years in prison in 2003. He was picked up by Scotland Yard's extradition unit and it was ordered that he would be handed to the United States prosecutors in 2006, upon his release from prison. Since 2006 Phillip Harkins has remained in custody in the United Kingdom protesting his innocence and appealing the extradition.
The grand chamber hearing will take place on the 11th January 2017.
Ben Keith, the top extradition barrister on the case, has said that Phillip Harkins has a very strong case. He referred to the European Court of Human Rights case of Vinter and Others v UK. The three individuals in the case had been given life sentences without parole. It was argued that this infringed both article 3 and also article 5(4) of the European Convention on Human Rights. The court held that life sentences without parole were in violation of article 3 but that there was not a violation of Article 5(4).
Ben Keith stated that for an individual to be extradited to the United States to face a charge of first degree murder, the United States prosecutors would have to review the sentence. He said that he cannot see the prosecutors making special exceptions for individuals from the United Kingdom or elsewhere in Europe. As Ben Keith has highlighted it is likely the case of Vinter and others will be followed which holds that it is inhumane to issue whole life sentences without chance of parole.