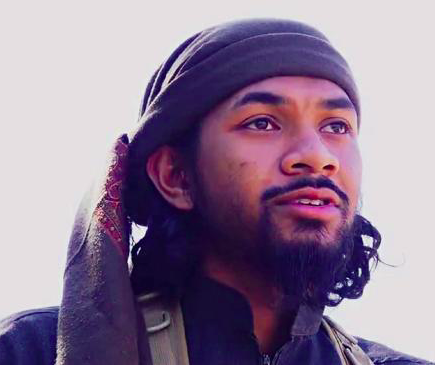 Top Australian Extradition Lawyers argue against extradition of Islamic Terror Suspect to Turkey
Australia has asked Turkey to extradite top Islamic State terror suspect
Australia is currently seeking the extradition of one of its most wanted Islamic State terror suspects. Australia had thought that the individual was dead but, this week, it has recently been discovered he is alive and in Turkey. Prakash is currently in his early twenties. He left Australia in 2013 and is accused of a number of assaults against Australian authorities.
The statement from the Australian government, followed a report by the New York Times which had stated, Neil Prakash, a so-called Islamic State group operative, had been arrested by Turkish forces. Prakash was supposedly attempting to enter Turkey from Syria, and was arrested upon his arrival a number of weeks ago. Prakash was believed to have died because of a report Canberra released in May 2016. It was held that intelligence for Washington suggested that Prakash had been killed in Northern Iraq, in a United States airstrike. The New York times however, have now reported that Prakash was injured, not killed, in the air strike in Mosul that occurred on the 29th April 2016.
A spokesman, for the Australian government has said that the individual detained in Turkey is believed to be Prakash. They went on to state that they are in talks with Turkey with regards to the formal extradition request which is in place. Australia is not the only country who are interested in Prakash's arrest however. He has also been linked to attacks in other countries and more generally the radicalisation and recruitment of Westerners.
Prakash was supposedly a senior recruiter for the Islamic state. He has been linked to a number of terror plots which were aimed at killing a number of Australian citizens. Prakash is said to have been involved with an attempt on an Australian police officer's life. The attempt happened in Melbourne, Australia, in April of 2015. Prakash had supposedly attempted to organise the beheading of an officer. He was also accused organising the attempted murder of two police officers in 2014.
Malcolm Turnbull, the Prime Minister of Australia has called Prakash the most senior operative in the Islamic State that is based in Australia. Prakash, who is supposedly of Indian, Cambodian and Fijian background, is said to have used the internet in order to promote the ideology of the jihadist group. Prakash has supposedly been using the internet to recruit men women and children in Australia. Many of those recruited are said to now be dead or still within the zone of conflict.
Many top extradition lawyers have commented on how Prakash and individuals like him have ruthlessly targeted and groomed vulnerable children, men and women through the use of propaganda in order to pervert the religion of Islam. Preventing the Islamic State targeting individuals is one of the top agendas for countries such as the United States, Australia and the United Kingdom. It is also a high priority for organisations such as NATO.
Prakash, who is also known by the name Abu Khaled al- Cambodi, was supposedly on a list of high-value Islamic state recruiters who are targeted by the United State in drone attacks in Iraq. Prakash supposedly worked promoting the Islamic state to Western individuals, the Federal Bureau of Investigations nicknamed his cell of English-speaking Islamic State propagandists, "The Legion". The United States targeted "The Legion" through airstrikes because of their ability to reach, recruit and radicalise westerners.
A report has said that the arrest on Turkish soil is down to the hard work and collaboration between Australia and Turkey. It went on to discuss the effort and hard work that had gone into the arrest and how they are going to continue to work together in order to secure an extradition. Top extradition lawyers have suggested there may be competing interests for Prakash's extradition due to his high level status in the Islamic State. They went on to say that the United States may also be interested in extradition in order to question him about certain attempted attacks on the United States.
Top extradition lawyers have commented that although the Australian Government are sure that Prakash has been arrested in Turkey, there is still a long process and a number of formalities which need to be respected before Prakash will be returned to Australian soil.
Jacinta Carroll, the Director of Counter Terrorism at the Australian Strategic Policy Institute, has stated that Australia will be given priority in prosecuting Prakash due to the influence he has had in Australia and the links to a number of attacks there. Although other countries want Prakash for questioning Australia have the strongest evidence of Prakash actually being involved in attacks and radicalisation.
Australian and Turkish authorities will be working closely together in order to ensure that Prakash is brought to justice. Turkey and Australia have a long history of cooperation when the issue at hand is combatting terrorism. Both countries will be following strict procedures to ensure that no mistakes, that could allow Prakash to be released on a technicality, occur. Terrorism arrests bring a lot of attention, influential countries and leaders will be paying close attention to see if the arrest and extradition are successful, and comparing this with their own procedures and policies.
The Australian authorities, like many other countries, believe the information Prakash has, would be invaluable to them. Prakash is high up in the Islamic State and thus could give them insight into the way the Islamic State operate along with names of others who are working within western countries. However, top extradition lawyers have highlighted that Prakash divulging this information is unlikely, this is why Australian authorities are continuing to work around the clock in order to identify other Australians who are operating on behalf of the Islamic State and individuals Prakash may have attempted to encourage to visit the middle east.