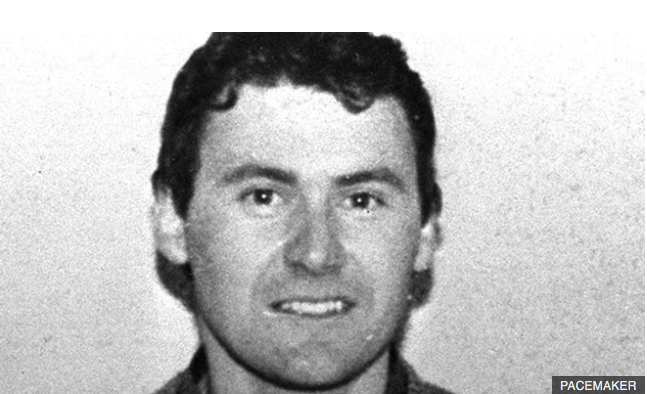 Top Extradition Lawyers argue against extradition of 'the Border Fox'
A former member of the Irish National Liberation Army is currently facing extradition. Dessie O'Hare, formerly known as "Border Fox" is facing extradition proceedings to the Republic of Ireland.

O'Hare was arrested shortly after 6am GMT on Tuesday 8th November at his home on Slaterock Road in Newtownhamilton in the County of Armagh, Northern Ireland. O'Hare, who is now 60, is accused of a number of offences including violent disorder, threats to kill, false imprisonment and Grievous bodily harm. All of the alleged offences supposedly occurred in Dublin and all on the 9th June 2015.
O'Hare appeared in court only hours after his arrest to confirm his name but nothing else. Leading extradition lawyers have spoken out about the severity of the offences that O'Hare has been allegedly involved in. They went on to say that O'Hare is accused not only of being involved in these serious crimes but he was also the leader of a gang who were carrying out similar offences.
O'Hare is not the only accused; Declan Duffy has been accused of being involved in the same offences. Duffy was arrested and is currently in custody within the Republic of Ireland and is waiting for his trial to commence. Duffy had admitted in 2009 to having been a member of the Irish National Liberation Army but publically renounced the group, he then served a four-year sentence for previous crimes.
The leading extradition lawyers working against O'Hare objected to bail, they stated if O'Hare was released on a promise to appear he would abscond prior to trial because he is a flight risk. The reason the lawyers believe O'Hare to be a flight risk is because after the alleged incident in July of 2015 he supposedly ran away from the incident and disappeared with five members of his gang. Lawyers went on to say that there is CCTV evidence which clearly depicts O'Hare at the scene of the events on the 9th June 2015 and also that there are witnesses that can attest to his presence at the incident.
O'Hare's extradition lawyer stated in court that he was no flight risk and highlighted he was a married man who was settled in Northern Ireland with both children and grandchildren living nearby. He went on to say that O'Hare's home is worth in the region of £300,000 and also has a thriving business within Armagh County. He also highlighted that O'Hare has other interests including an agricultural interest in the shape of a mushroom factory which requires tending on a regular basis.
O'Hare's Irish passport has been seized already and they are currently investigating to establish whether he has a British passport. The judge at the initial hearing on Tuesday afternoon stated that a bail hearing would be scheduled for Friday 11th November 2016, once it has been established whether a second passport exists and once other issues are also clarified such as who runs the business' on the acres of land at O'Hare's house. The extradition hearing is scheduled for the 9th December 2016.
O'Hare had previously been arrested and sentenced to forty years in prison for kidnapping but was released in 2006. His release was ordered because he met the conditions for early release under the Good Friday agreement.
The alleged offence that O'Hare is currently wanted over is the imprisonment of a Dublin family at Garters Lane, Saggart, in 2015. O'Hare appeared before the Belfast Recorders' Court on Tuesday to state his name and his leading extradition lawyer has stated that their position currently is that they do not consent to the extradition to the Republic of Ireland.
O'Hare's defence team have described his criminal record as historic. They told the court that since his release from custody in 2006 he has not committed any offences. Although they have accepted that there is a prima facie case against O'Hare they have rejected the idea that he will flee Northern Ireland. Judge Smyth who preceded over the case has remanded O'Hare in custody until Friday stating that more information needs to be provided on the family's debts, responsibilities and liabilities before bail can be decided.
The Irish National Liberation Army, were a group well known to England and Ireland during the troubles in the late part of the 20th Century, over Northern Ireland. Although the group were much smaller than the Irish Republican Army they were well known for their ruthless killing and were behind a number of high-profile murders.
It is estimated that between its formation in 1975 until its truce in 1998, it was responsible for over 120 murders. Although the group declared a ceasefire in 1998 it is still suspected that a number of murders after this time can be attributed to the group. An example of this is in 2009 the Irish National Liberation Army claimed responsibility for a murder in Londonderry of a drug dealer.
The group were known to be regularly involved in fighting, with many original members of the group believed to have come from the Irish Republican Army due to them having called a ceasefire three years prior to the groups formation.
The group came to prominence in 1979 after claiming to be behind the murder of Northern Ireland spokesman, Airey Neave. The conservative spokesman was killed by a bomb which was under his car in the carpark of the House of Commons. It was also behind the bomb attack on the Droppin' Well Pub in Ballykelly, Londonderry, which killed 17 people.
O'Hare's top extradition lawyers have not shied away from his past but have stated that it is no longer a part of his present. They have highlighted that the extradition is not consented to and that they do not believe O'Hare to be a flight risk. Although the extradition hearing is scheduled for December it is likely that appeals will be used and we will not have an outcome on the process for a number of months.