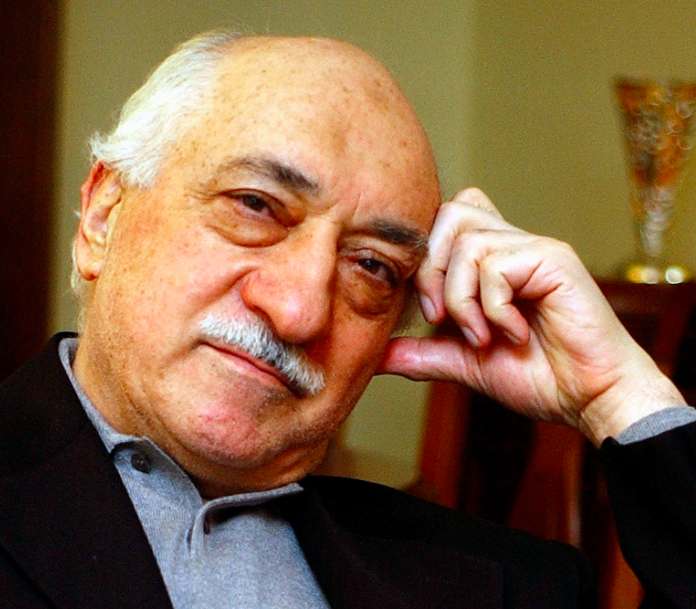 Turkey urges extradition of Muslim cleric over failed coup
The justice minister of Turkey, Bekir Bozdag has urged the United States to extradite Fethullah Gulen. Gullen, a Turkish national has lived in Pennsylvania, America since he fled Turkey in 1999. The justice minister wants the Muslim cleric extradited or they will be at risk of harming the relationship that exists between the two countries. Gulen is accused of being the orchestrator behind the failed coup in July of 2016 which injured over 2000 individuals and killed over 200.

Bekir Bozdag has spoken to Loretta Lynch the United States Attorney General and has stated that there had been a productive conversation about the extradition of Gulen and of his temporary detention. According to Turkish extradition lawyers, Bozdag has gone on to say that it would not be acceptable is America dragged their feet with the extradition.
Bozdag has highlighted how important the extradition is to Turkey, he commented that it is the first time that a Justice Minister and flown to America in order to discuss extradition proceedings. Bozdag went on to state that Gullen means to Turkey what Osama bin Laden means to the United States.
The United States have been reluctant about extraditing Gulen. Top extradition lawyers have stressed that the reluctance on the part of the United States stems from Turkey not presenting sufficient evidence of Gullen's involvement in the July coup attempt. The coup attempt which took place on the 15th July 2016 claimed the lives of over 241 individuals. Gulen has continuously denied involvement with the attempted coup but the Turkish government are not convinced.
Top extradition lawyers have been quick to highlight that both countries have extradition procedures in place which involve working through a judicial process and meeting evidential standards. Bozdag has mentioned that there is new evidence against Gullen and has recently presented it to the United States. The evidence includes confessions from alleged coup plotters. The confessions supposedly name Gulen as the individual giving the orders for the coup, which they then acted on. It has also been suggested that Gulen had received secret recordings.
The Turkish government have been cracking down on Gulen's followers, dismissing and suspending many from their government jobs and detaining those that are allegedly linked to the coup.
Bozdag has highlighted they do not want America to bypass their court system and simply hand Gulen to them. He went on to clarify that there are leading extradition lawyers from both sides working together to legally extradite Gulen. According to Bozdag, Turkey have sent sufficient evidence about Gulen's involvement in the attempted coup and therefore it will not be necessary to try to bypass the court system. There has also been concerns from Turkey that Gulen may try to flee the United States, it has been suggested that evidence has come to light of Gulen researching countries to seek asylum from Turkey.
Gulen and his top extradition lawyers have said that he had nothing to do with the attempted coup. They have continued to deny his involvement from the initial accusation until now. Gulen has said the accusation of his involvement stemmed from fiction. He stated it had been invented by President Recep Tayyip Erdogan who had once been his ally.
Turkey supposedly has evidence that Gulen established a quasi-state within Turkey. They have alleged he did so in order to topple the government and the coup was an attempt to take over the Turkish State.
Although Bozdag has refused to comment on the exact relationship between Turkey and the United States if they fail to extradite Gulen, he has stated that it would be to the detriment of their relationship if the extradition were to be delayed. Bozdag and other leading extradition lawyers have suggested that Gulen did not work alone and it would be unwise for the United States to choose a terrorist over Turkey. They went on to say there is already growing anti-Americanism in Turkey and a delayed extradition, or no sanctions being taken against Gulen, would increase this problem.
As Turkey has continued to highlight almost 2,200 people were injured in the failed coup and at least 241 martyred. It is not an issue that either governments are taking lightly, and correctly identifying and prosecuting the individual is paramount.
Bozdag has compared the Gulen movement to "daesh". Daesh being an Arabic acronym related to the self-proclaimed Islamic state. Since the attempted coup a state of emergency was declared and 35,970 people coming from 124 countries have been banned from entering Turkey. A further 2800 people from 92 different countries were deported on terrorism related crimes. Thousands more were detained, fired and suspended.
The Gulen movement has been a long running campaign supposedly to infiltrate Turkish institutions and overthrow the police, judiciary and military. Turkey has been fighting a number of militant organisations, both domestically based and internationally based, but are convinced Gulen was behind this particular attack. Bozdag claims to have presented fresh evidence to the United States in order to process the extradition but the United States are still reviewing the extradition.
The United States currently do not feel as though enough evidence has been presented to them which would link Gulen to the attempted coup and are continuing to engage in talks with Turkey about this. Gulen and his leading extradition lawyers are continuing to declare his innocence and are ready to appeal through the court system if an extradition is granted.
Turkey have requested the extradition to move along swiftly and have also suggested that Gulen may leave the United States. Turkey and their top extradition lawyers are fighting for the extradition through formal routes. They are not trying to surpass the court route and are also prepared for a lengthy appeals process.