'I absolutely guarantee that no-one will work harder than me to win your case and stop your extradition'
---
Our Extradition Expertise
'I have highly specialist experience of the arguments and procedures available to defeat extradition requests.'
One of the myriad benefits to instructing George Hepburne Scott as an extradition lawyer is my network of contacts with specialist local lawyers in other countries. George is an extradition lawyer who is linked in with a network of excellent criminal lawyers around the world who can expertly assist on matters arising in the requesting country. An essential aspect of any expert defence strategy to extradition requests is working alongside those local lawyers.
These contacts can and do provide extremely useful assistance regarding their country's legal arrangements and/or the particular legal proceedings which may benefit a defence to extradition in the English courts. Just as important is the fact that they are often able to improve an individual's position by negotiating a discontinuance of the proceedings, a reduction of the charges or sentence, or release on bail if the individual is extradited. Such involvement with the local team is particularly useful when challenging European EAW requests and perhaps even more so in requests made by the US, where plea-bargaining can be more commonplace.
Get 'Instant Quote' for Standard Extradition Hearing INCLUDING (1) Preparing detained Proof of Evidence, (2) Powerful Skeleton Argument, and (3) Attending the Extradition Hearing.
---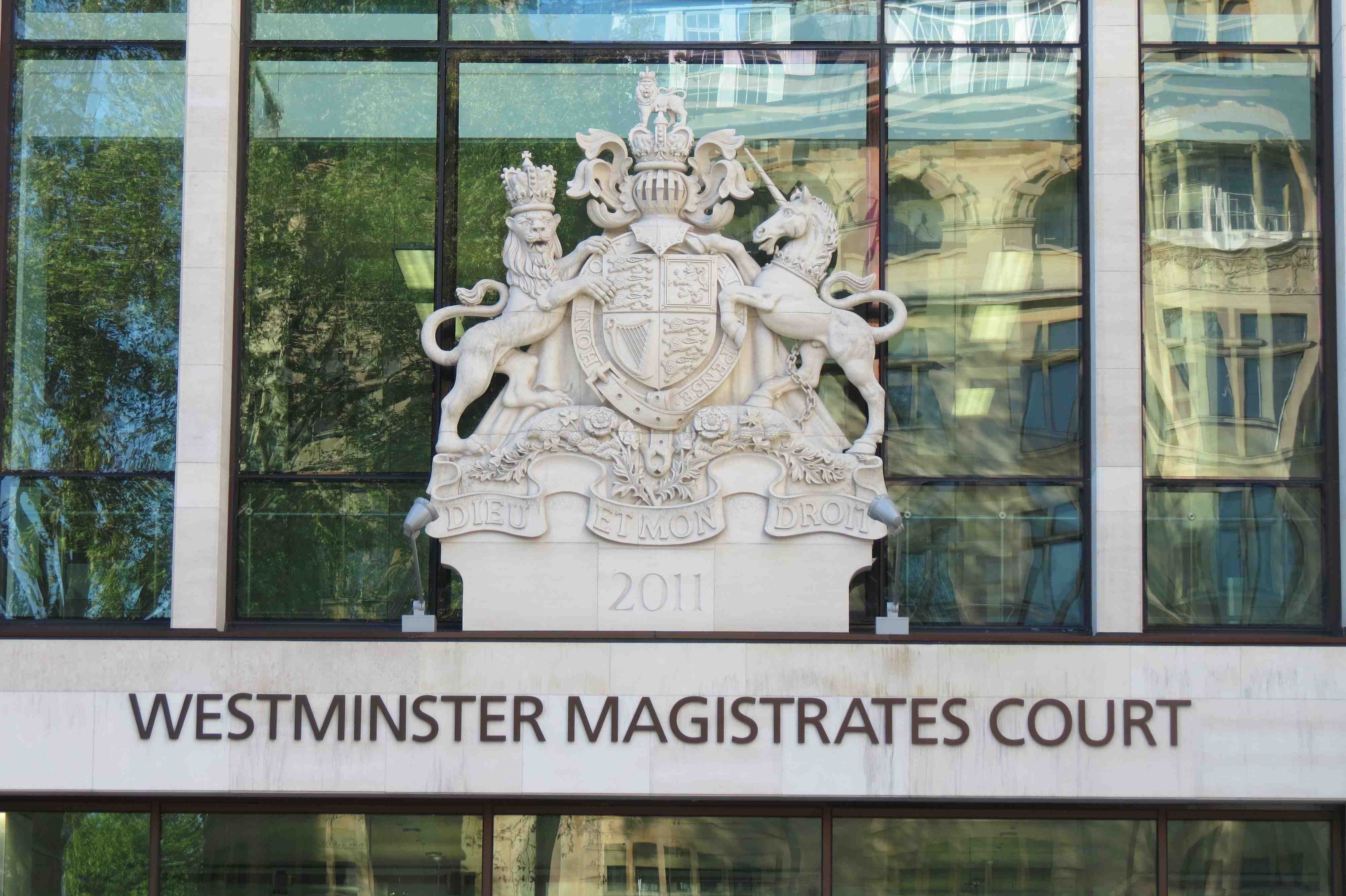 Challenging extradition requests

Extradition cases are difficult, and people who are concerned regarding a possible extradition request are encouraged to contact a specialist expert such as George Hepburne Scott immediately
If you, a friend or a member of your family is facing an extradition request, please call George Hepburne Scott's team of extradition lawyers in Central London. We are close to Westminster Extradition Court and we can be there for you with very short notice – call George Hepburne Scott now on 0207 936 3637 -
Extradition is no mere formality, even under the European arrest warrant scheme. If you instruct the leading Extradition Lawyer, George Hepburne Scott then - the leading UK extradition law team are ready to challenge any EAW or other extradition request by any an all means possible under the law.
In order to successfully extradite anyone from England and Wales, there are a number of hoops the requesting state must jump through and we will be ready to trip them up at every possible opportunity.
If they miscalculate just one step then this can have a catastrophic impact upon their extradition request.
Double Jeopardy
For example, if you have already been tried for the same crime then this can be a block to your extradition – Double Jeopardy. We are experts at arguing this.
Passage of Time
Also, if is has been a long time since the alleged crime then, if carefully and skillfully argued, then this can be an additional block to extradition.
Age
Another ground to block and extradition is the age of the person who is the subject of the request. A very young defendant can deploy these arguments.
Specialty
There is also a principle called Specialty in extradition proceedings. This means that the requesting state cannot request your extradition for one crime with an intention to try you for another.
Convictions in Absence
Additionally, if a request is made where the person has already been convicted then this need to be carefully examined. If the person was not present at the trial, did not voluntarily absent themselves, and law in the requesting state does not guarantee the right to a retrial, then this can often be a good block to extradition. However expertise is required as to (a) how to examine the law in the requesting state (often through expert evidence) and (b) how to use the English case-law to support the argument.
Human Rights Arguments
Perhaps most importantly of all extradition can be blocked if the extradition is not compatible with the European Convention of Human Rights 1998.
George Hepburne Scott and his team have blocked numerous extraditions on Human Rights Grounds. For example, Article 5 for example provides that everyone has the right to liberty and security of person, this means that if there has been an abuse of process in the requesting state Article 5 can be deployed to argue that the extradition would not constitute 'lawful imprisonment'. Similarly Article 3 prohibits 'inhuman treatment' we have successfully used this Article to block extraditions to countries that have poor prison conditions e.g. Greece and Romania. Also Article 6, the right to fair trial can be used to block extradition where there is a real risk that a fair trial might not be had in the requesting state.
One of the biggest areas where we have blocked extraditions from the UK is by using Article 8 the right to a private and family life. This Article has wide ranging application in extradition proceedings and George Hepburne Scott and his team have frequently used it to stop extraditions. It is particularly arguable when a requested person is supporting other family members and the offences are old.
Dual Criminality
Other considerations are the 'Dual Criminality Test' this involves consideration of the 'Framework List' of offences – 32 offences that are specified extradition offences that are considered to be crimes in all European countered. If an offence appears on that list and is punishable by at least 3 years' imprisonment (in the requesting state) then this will be categorised as an 'extradition offence' for 'accusation warrants'. In respect of 'conviction warrants' (where the requested person has already been convicted) the offence will have to (a) be on the framework list, and (b) been sentenced to at least 12 months' in prison.
Appeals
George Hepburne Scott is particularly skilled at appeals. If extradition is ordered at Westminster Extradition Court (also called Westminster Magistrates' Court) then a person has just 7 days' to appeal to the High Court or all appeal rights are lost. We have the systems and staff in place to ensure that this deadline is never missed and we will lodge the papers where necessary in the time frame required.
Following this the next and final appeal can go to the Supreme Court if the case raises a point of 'general public importance'. At this stage, if not before, we will engage top QC' s to fight on your behalf before the Supreme Court.
Bail
In cases where a requested person has not yet been sentenced in the requesting territory, there is a statutory right to bail. We ensure that this is regosnised by the Court. The Court can still remand in custody but a very high legal test has to be met.
We are experts in obtaining bail for our clients in extraiditon proceedings. We will maximise your chances of getting bail.
Extradition Costs
Generally speaking legal aid is available. We are able to act for legal aid in most cases.
However if your case is particularly complex we strongly advise that you consider paying us privately for three main reasons: (a) we will then be able to devote far more time to your case, (b) you will generally be able to recover your costs when you win the case, and (c) if you do not win in the Court at Westminster any appeal can be covered by legal aid so your costs will not escalate (High Court legal aid rates are much for favourable and generally available to all).
We will offer you extremely competitive and affordable fees and we believe our fees are the most affordable on the market.
'I am networked with the leading extradition QC's in the county and we guarantee that you will receive the best possible representation.'

I will work tirelessly to ensue that no stone is left unturned to defeat your extradition request.
The essence of good representation by extradition lawyers is expertise in the law and a ferocious application of our clients' rights.
We combine these two factors to ensure that, wherever possible, our expert extradition lawyers will defeat your extradition request.
We can also engage top extradition QC's as early as possible to maximize your chances of success.
We are networked with the leading extradition QC's in the county and we guarantee that you will receive the best possible representation.
We particularly specialize in extradition requests from Poland, Latvia, Albania, Lithuania, Italy, Spain, France, Italy, Germany, and Romania.
Get in touch NOW to ensure that you have top extradition lawyers fighting your corner from RIGHT NOW!
SOME OF OUR RECENT EXTRADITION CASES:
Arciuch v Polish Judicial Authority [2016] CO/3229/2016
This was a case involving argument in the High Court relating to the Supreme Court authority of Sas (Appellant) v Circuit Court in Zielona Gora and District Court in Jelenia Gora, Poland (Respondent) [2016] UKSC 36. The original grounds of appeal raised issues of (1) Article 8 European Convention on Human Rights point (right to a private and family life).and (2) Failure of the EAW to cite the domestic warrant (the s2(6) point).
Watroba v Polish Judicial Authority [2016] CO/2160/2016
This was a case that we took to the High Court on behalf of our client. We argued that to extradite him would involve a disproportionate interference in his private and family life contrary to Article 8 of the European Convention of Human Rights and Section 14 of the Extradition Act 2003
Zajaczkowski v Polish Judicial Authority [2016] CO/318/2016
This is a case that we have taken to the High Court on behalf of our client and we have been granted permission to appeal by the High Court on the basis that we have an argument under Article 8 of the European Convention on Human Rights (right to a private and family life).
WW & others v Regional Court in Wroclaw, Poland [2016]
This case raised an issue in relation to the passage of time, under Section 14 of the Extradition Act 2003, where the Requested Person left Poland whilst subject to a suspended sentence, which had subsequently been activated. The appeal was dismissed on 2nd March 2016, however, an application has been made to certify points of law of general public importance and for leave to appeal to the Supreme Court.
Sarzynski v District Court in Rzeszow, Poland [2016]
This warrant was issued for a single conviction of drink driving where a sentence of 6 months imprisonment was outstanding. It was challenged and discharged at Westminster Magistrates' Court on 6th April 2016 as it did not comply with s.10 and s.65 of the Extradition Act 2003.
Reci v Judicial Authority of Italy [2016] EWHC 994 (Admin)
This was a case involving expert consideration of whether under Italian law a decision had been made to charge/try the defendant, re Section 12A Extradition Act 2003.
Spaczynski v Riga Regional Court (Latvia) [2016]
This was a complex extradition case involving assurances from Latvia regarding the right to a retrial under s.20 of the Extradition Act 2003. The CPS had sought further information from the Latvian authorities regarding this and we challenged this in the High Court on behalf of the requested person. This case is now pending a decision re advancing to the Supreme Court.
Krzeminski v Poland [2016]
Extradition Order was dismissed on 21st December 2015 under Section 2(6)(b) of the Extradition Act 2003. It was a conviction warrant challenged on the basis of a failure on behalf of the Polish Judicial Authorities to provide adequate information in relation to the conviction and the court proceedings in Poland.
Pawlak v District Court in Koszalin, Poland [2016]
This warrant was issued for various offences, including the drink driving offence where a sentence of 180 days was outstanding. An appeal was allowed in relation to the offence of drink driving, as the way the warrant was worded, it did not constitute an offence in the UK. The High Court decided in favour of our client.
Kosztyla v Circuit Court in Katowice, Poland [2016]
This was an accusation warrant, which related to 2 offences of facilitating another person to commit a theft and, with the purpose of gaining a material benefit, causing another person to disadvantageously dispose of his property. The maximum custodial sentences that could have been imposed were 10 years' and 8 years', respectively. The Extradition Order was dismissed under Article 8 ECHR- the right to private and family life.